The situation or complexity of obtaining a student visa (F1 Visa) continuously changes due to the political relationship between the U.S. and each country, as well as the economic situation of each country.

I'd like to explain the process of applying for a student visa and what are the necessary documents required in order to obtain a student visa (F1 visa).


1. The process in order to obtain a student visa (F1 visa)
Apply to an approved school and obtain an I20 form in order to begin the application for your student visa at the U.S. embassy.
Usually you must submit the following




・Application Form




・The bank statement (the statement must be recent-within the last 3 months)




・Copy of your passport (Your identification page: photo page)




After you receive your I20 form, fill out online the DS160 form (Visa application form)  


*

You must

write down your Application ID

in order to retrieve your application in the future.


The next step is to make an appointment for your visa interview with your Application ID. 


Each country has a slightly different system, but most countries will be required to have a visa interview.


Collect all required supporting documents such as your bank statement, I20 form, I901 (SEVIS Fee receipt),
acceptance letter and so on. (Documents are listed on the U.S. embassy/ consulate website in your country.)


Go to a visa interview



If you pass the interview, they will keep all of the application documents including your passport,




    and will send your passport after they attach a student visa onto your passport.





2. What are the necessary documents, important aspects of documents and the interview preparation?
To begin, all of your supporting documents must be authentic and the original documents (Not Copies of the documents). You must NOT falsify any of the documents. 

The most important document is your bank statement, which proves you have an acceptable financial background.
In the U.S., international students are not allowed to work. Therefore, students must have enough savings or support from their family to study and live in the U.S. without working. The required amount on bank statements varies based on which school, program and the length of the program. However, as a general rule, students or their family must have over $5,000 for 3 months of study. If a student wants to study in the U.S. for 1 year, they should have more than $20,000.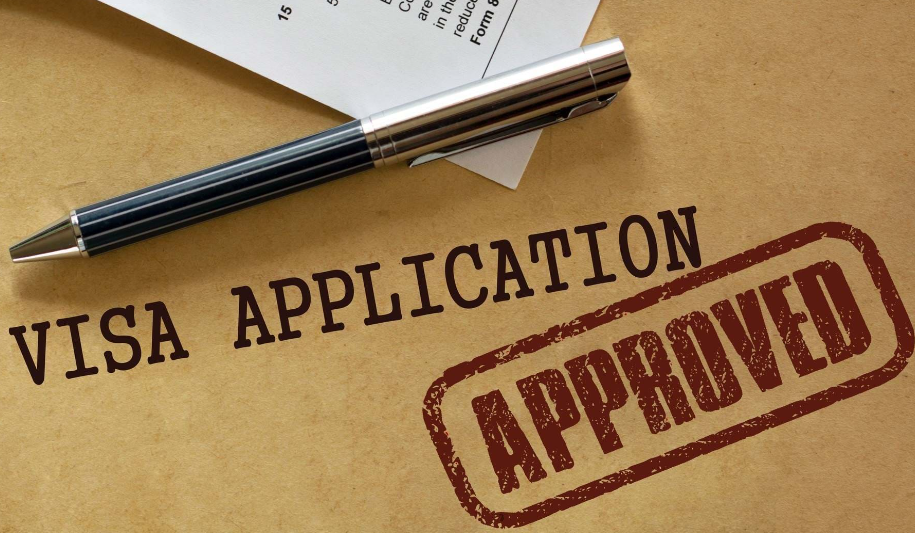 In addition, the next documents are not required, but are strongly recommended to be approved. Documents which show you have a strong tie to your country make a huge difference to immigration. Some people try to immigrate to the U.S. and try to come to the U.S. as international students with student visas. The student visa (F1 visa) is called a non-immigrant visa.

This means when you finish your study, you will go back to your country and use what you learn in the U.S. in your local community or country, it is sometimes difficult to prepare such proof or documents, especially if the student is young and has just finished high school in their country. So, it is recommended to submit a student's proof of residency from their country so that they keep their residency and would have a reason to go back to their country.

A better document to submit is an employment letter which shows that the student is employed and took some time off to study in the U.S. The letter should state that the company will keep their employee's position and they will go back to their position after they have finished their study in the U.S. Another recommended letter includes an offer letter which shows the student will be hired after they finish their study in the U.S. If the student owns something under their name such as house, car or any asset, these documents will help as well, because it demonstrates that they will come back to their country to do something with these assets.

These documents are key for the approval of your visa application.



3. What is the criteria which the U.S. embassy looks for in order to grant students a visa?
At your visa interview, the U.S. embassy/ consulate will ask you 3 things.

They might also ask where is your school? Why do you want to go to school? And so on…
You should prepare the answer for those questions and answer properly.



4. Frequently asked Questions (FAQ)
Q1: What is the 5 month rule? When is this rule applied?
If you still have a valid student visa (In the past, you obtained your student visa, came to study and went back to
your country for more than 5 months), Can I study in the U.S with the same visa?

A: There is a condition, which you may allow you to go back to the U.S. to study.
As long as you were not terminated by your previous school in SEVIS (I20), you may go back to the U.S.
with a new school initial (new) I20 and I901 (You need to pay the SEVIS fee again and obtain I901).

If you were terminated by your previous school and left the U.S. for more than 5 months, you must apply for a student visa even though your student visa is still valid. For more details, please visit Study in the states.

Q2: How long do I need to study to be qualified with a student visa?
A: You should apply for the full program length or you must study for at least 18 hours per week as a full-time
student.
Q3: How long does it take to obtain a student visa?
A: It varies, depending on how many visa applications the U.S embassy has received or which countries you applied
to for your student visa. You should access the U.S embassy visa appointment website to check how soon you
can make an interview appointment. In general, within 3 months, you should be able to obtain your student visa.
Q4: Can I apply for an F1 visa by myself?
A: Yes, you should be able to apply for your student visa by yourself. Detailed instructions on how to apply for a
student visa are available on the U.S. embassy website in your country and in your own language.
Q5: How much money should I have in my balance certificate?
A: It depends on how much your school costs, the living expenses and how long you will study and stay in the U.S.
You must show enough balance/ money on your bank statement (or parents bank statement) to study and live
without working.
(Student visa holders must NOT work in the U.S. unless they have a work permit from the USCIS.)
In general, many schools require about $5,000 per 3 months in order to study and live in the U.S.
(This is a general idea. Please ask your school their student average bank statement that they find acceptable.)
Q6: Must the bank statement be my own bank statement?
A: You should submit your own bank statement or your parents' bank statement. You can submit your sponsor's
bank statement if you have proof that the sponsor will be responsible for all of your costs in the U.S.
Q7: Can I submit different/ multiple bank statements from different financial institutions?
A: Yes, you can submit more than one bank statement and sum the total balance.
Q8: When can I travel to the U.S. if I get a visa?
A: You are allowed to enter the U.S. 30 days prior to your program starting date (date on your I20).
Q9: Can I have my dependents such as my children? What type of visa does my dependent need?
A: If you have a dependent i.e. a child, your dependent can apply for an F2 visa. You can also request F2 I20 for
your dependents from your school. However, in that case, you must show a larger balance in your bank
statement, because you will take care for yourself and your dependents.
Q10: If I get the F1 visa denied, how long should I wait to reapply?
A: There is no such regulation. However, if you get your visa application denied, then the U.S. embassy has the
reason to deny your visa application. So, when you apply for your student visa, you must have evidence which
overcomes the reason for why your previous application was denied.


There are a lot of resources and rules about student visas.
For more details or specific cases, please visit the study in states website.

CEO & PDSO (Principal designated school official) at Mentor Language Institute
Strength:
・Advising about U.S. University/ College System
・Advising U.S. Immigration Matter